Memories or childhood stories of myself I wish there was a photo for:
1 – One of my first memories is going to a car lot with my mom to pick up her first car – a brand Volkswagon beetle (or bug as we called it). In red! This car had 20 years on the road before the body gave out and my brother put the engine into another model, which I later inherited as my first car, and loved! He'd lined it in shag carpeting, including the ceiling, and it was 2 gears – how weird is that to think of? I had fun with that car until I drove it into a ditch speeding down a road in the wee hours of the morning (yes, after a nite of drinking) that had iced over suddenly. I remember this well because I was about 17, new-ish to driving. And as bad as trashing the car was (I literally rolled over in it), I also happened to be wearing my mother's silk Bally wedding shoes, which she'd told me never to wear. I remember waking my Dad up (as she was visiting family in germany, hence my thinking I could get away with the shoes), and he was relatively nice/calm. The second time I trashed a car, not so nice (and that one also involved ice and wasn't my fault). I still feel guilty about those shoes. Champagne silk pumps with a small heel. I had to trek through muddy lawns to get to houses that stood far from the street in order to get help, so there was nothing I could do. Anyway, not a single pic of either exists, not even the VW bugs.
2 – In elementary school, apparently some teacher took a bunch of us little girls to a hair salon (why, no clue) where I insisted, my mom says, that I wanted a hairdo styled like Dolly Parton. And I came home with my thick brown locks in some extravagantly teased, rolled concoction of hairspray that was supposedly hilarious. I don't remember this day (this is not unusual, I have a shitty memory), but I would've loved to see what I looked liked, grateful as I am for the story because it confirms the origins of my long-standing love for big, sculpted, wigs/hair. Oh well. Here's one of my favorite portraits of Dolly instead, taken around the same time by the great Henry Horenstein (c. 1970s).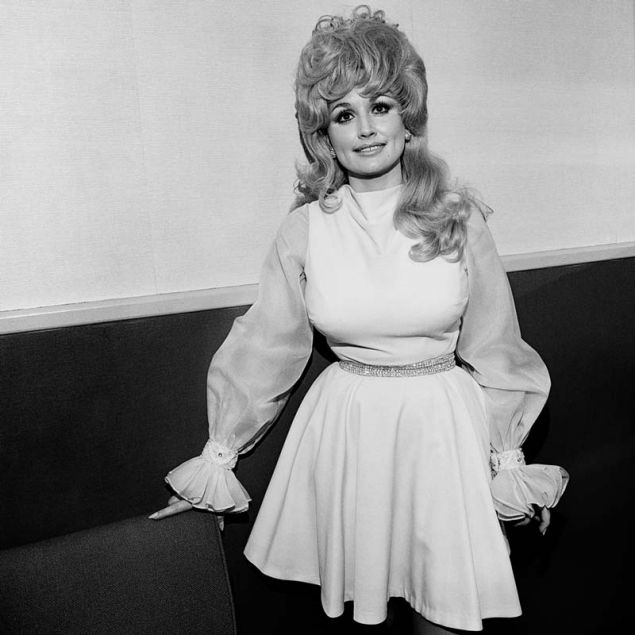 3 – I entered a drugstore competition where you had to color in a pic of Santa Claus. Apparently, I gave him a purple hair, and turned his coat and boots into a mini-skirt with go-go boots. It won first prize (some kind of chocolate bar I didn't like, I'm told – again no recollection). The drawing nor any pic of it exists, sad to say (though I do remember seeing a drawing I did of myself as a nurse for some "what do you wanna be when you grow up?" assignment from around the same time so my mother did save a few, at least for a while. After my grandmother died and she had to go overseas and sort out her estate, she became OCD minimalist). Anyway, in lieu of any visual equivalent, here's an anonymous polaroid I found online that's pretty great!

ok, well I will update this over time….in meantime, please share your own "Kodak moments" that never were, and any visual subsititutions! And for some vintage fun, here's some great old camera commercials!