This is a mishmash post cuz I've been so remiss in my duties as mayor of dear old janestown – population of 1, ha – that I wanted to share something. Soooo here's my new favorite band, Goat (contemporary Swedish pysch), and my new fashion obsession, jumpsuits (specifically vintage patterns, which I've just begun to collect). One day I'ld love to tweak them (including making adult versions of the kid's patterns), and send my "appropriated" line down the runway accompanied by the song that made Goat my new favorite band, Gathering of Ancient Tribes (Commune, 2014). The models could carry baskets of magic mushrooms that they'd toss out like rose petals.  Or whatever, I'm riffin here..
Just click on this link to a live show from 2013, scroll through the images, and imagine your own jumpsuit line. The images gathered here, btw, are from one of usual my late nite hunts on Ebay/Etsy. If you're tiny enough, the two actual garments shown here are, I think, still available online (Google search 'em). As always, ENJOY. Here's a pic of the band, too.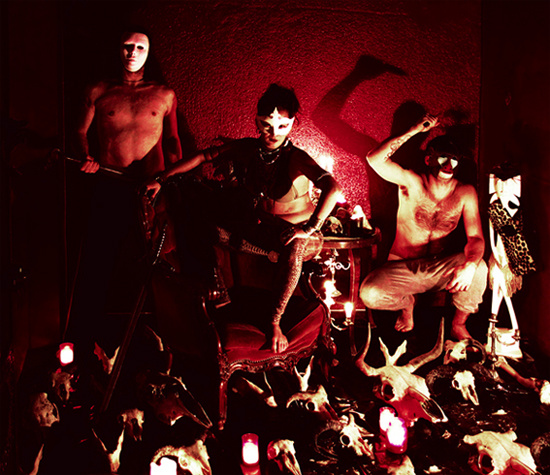 And BTW, if you're in NYC, check out the exhibition I curated, From the Ruins…info. here! I will write more about that another time, but its why I've been too busy, along with end of semester crap, and the show's programming, which included a great performance by the inimitable M Lamar on the 21st, reviewed by PAPER (yay!), and an upcoming screening/talk with Jane & Louise Wilson on June 27th (all info. on the above link). HAPPY ALMOST SUMMER!